Valerie and Ben were married a few weeks ago at Sassi in North Scottsdale on a beautiful blue sky day. Their wedding was not only elegant and classy, but also a lot of fun. (For anyone looking for an intimate and warm wedding venue, Sassi is first rate. Krista is wonderful, the food is fantastic and the atmosphere is so beautiful). Valerie and Ben are both incredibly warm and caring and they filled their day with so many very personal touches unique to them. They LOVE animals (well, I think Ben mentioned in his toast that Val loves them a little more than him, but he's grown to love the many strays they have taken in over the years just as much!) so they filled their reception with images from all of their beloved pets through the years. Each table featured an individual "pet table card" that explained a little more about that dog or cat and why they were so special to the couple. Even the placecards had adorable little paw prints on them, custom designed for Val. It was a great wedding and such a pleasure to spend the day with them. I somehow think children wont be too far behind (they both love children too) and I hope to see their future collaboration as he or she will no doubt be beautiful.


Lots of beautiful details, like her gorgeous wedding gown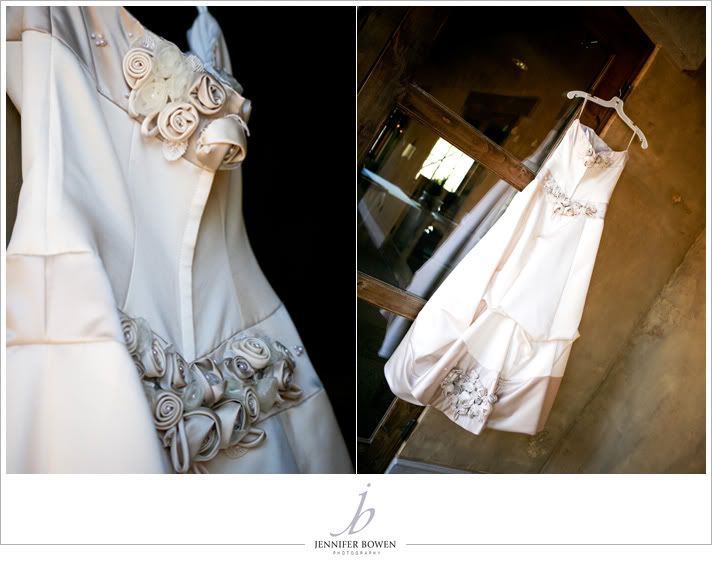 Several bride and groom moments and shots I loved…

Some touching ceremony moments…
One of Valerie's bridemaids was pregnant, and though she didnt want me to take any shots of her belly (during the formals), I couldn't resist capturing this moment when they were standing around talking and the way the sun was hitting her.
The animal touches!

A sweet first dance moment I liked.

A couple cute reception candids
Congratulations Ben and Val! I loved spending the day with you both.